New Years Eve, 2000 (December 31, 1999)
Here are some lovely pictures from New Years Eve, 2000. I had managed to fly back into the country from India just the day before!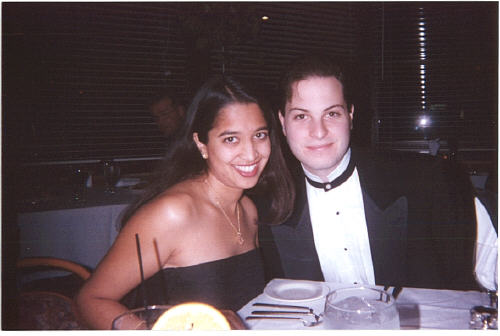 Here we are at dinner at the Hyatt Rickeys.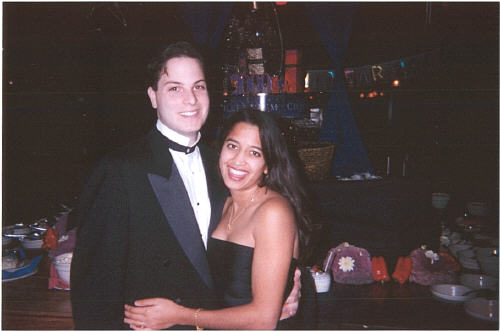 Here's another picture.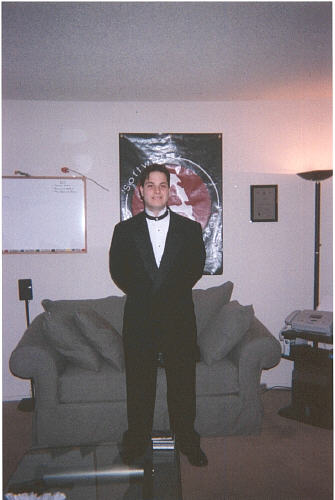 Watch out James Bond!
The good old MIT group! From left: Brian, Sal, Shamim, Ravi, Misha, Malay, Samta, . From right: Me, Zully, Doug, Afsana.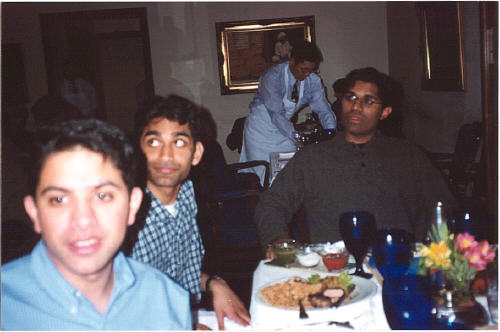 More friends! Somak, Shantanu, and Pratip.
---
Happy New Year! Last modified: Thu Feb 17 00:17:08 PST 2000